Play Now
Online games from the Virginia Lottery
How to play online

500X the Money
Top Prize: $30,000
Price: $0.05 - $3.00

Halloween Extreme
Top Prize: $200,000
Price: $0.50 - $20.00

Cash O`Lanterns
Top Prize: $150,000
Price: $0.20 - $10.00
Football Frenzy
Top Prize: $20,000
Price: $0.05 - $2.00
VIP Platinum
Top Prize: $60,000
Price: $0.05 - $2.00
Magic Mix-Up
Top Prize: $100,000
Price: $0.50 - $20.00
VA Cash Expander
Top Prize: $100,000
Price: $0.50 - $20.00
Queen of Diamonds
Top Prize: $60,000
Price: $0.05 - $2.00
Enchanted Winnings
Top Prize: $51,000
Price: $0.20 - $10.00
Quick 6
Top Prize: $250,000
Price: $0.05 - $5.00
Blackjack Doubler
Top Prize: $50,000
Price: $0.10 - $2.00
Keno Multiplier
Top Prize: $500,000
Price: $0.25 - $20.00
Fruity Cubes
Top Prize: $20,000
Price: $0.05 - $2.00
VIP GOLD
Top Prize: $60,000
Price: $0.05 - $2.00
Treetop Treasures
Top Prize: $60,000
Price: $0.05 - $2.00
Lucky 7's
Top Prize: $125,000
Price: $0.10 - $5.00
Northern Wilds
Top Prize: $40,000
Price: $0.05 - $2.00
Summer Cookout
Top Prize: $60,000
Price: $0.05 - $2.00
Egyptian Oasis
Top Prize: $60,000
Price: $0.05 - $2.00
Wizard of All
Top Prize: $150,000
Price: $0.20 - $10.00
Wild Win Xtra
Top Prize: $75,000
Price: $0.20 - $10.00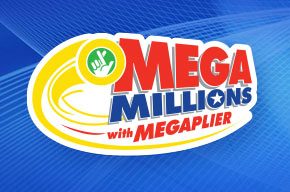 Mega Millions
Current Jackpot: $118 M
Est. Cash Value: $91 M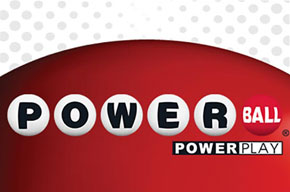 Powerball
Current Jackpot: $127 M
Est. Cash Value: $98 M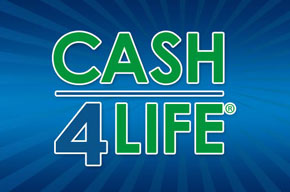 Cash4Life
Top Prize:
$365,000 A YEAR FOR LIFE
Have Questions? Need Help?
Our customer service team is here to help. Fill out our online contact form, LIVE CHAT, or give us a call at (804) 692-7777 (option 3) for more information about playing Virginia Lottery games online.
Legal stuff
See our official online gaming rules
See our official online gaming promotion rules
*Must be 18+ and in Virginia to register and play. Enchanted Winnings bonus games are awarded after a successful registration with the associated promo code. Bonus games expire 24 hours after registration. Bonus terms and conditions apply.