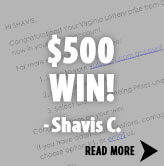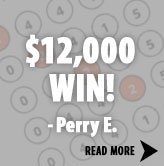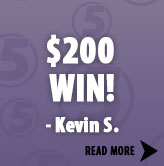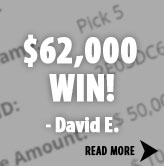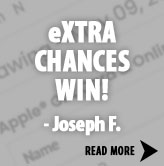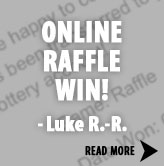 Cash 5 with EZ Match jackpot win!
The jackpot for the June 18, 2023, Cash 5 with EZ Match drawing had climbed to over $1 million. Leslie W. of Alexandria won the $1,063,691 jackpot, but he didn't realize it until weeks after the drawing. Leslie reported that he put his tickets in a drawer and didn't check them until a month later. What a pleasant surprise! Congrats on the win, Leslie. Read his story here.
Check out more winners!
* Total prize dollars, before taxes, claimed by players from January 1 – July 31, 2023.
Tell us about your win
×
×
×
×
×
×
Please choose filters above and press "Search" to see results.