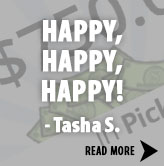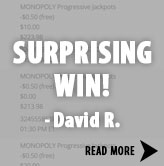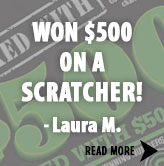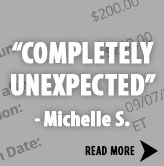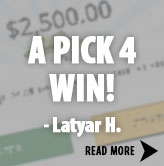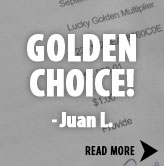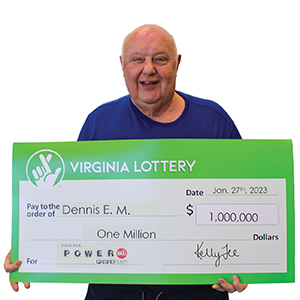 $1 million Powerball win
Dennis Mastie recently came into the Lottery's Northern Virginia Customer Service Center. He reported that he had taken his Powerball ticket to a 7-Eleven but was told he needed to visit a Lottery Customer Service Center. Why? He had won a prize bigger than the store could pay! Mr. Mastie purchased his ticket for the January 23, 2023, drawing at a Giant Food in Alexandria. So which prize did he win? Lottery staff got to deliver the good news: He won $1 million! Good times.
Check out more winners!
* Total prize dollars, before taxes, claimed by players from January 1 – February 28, 2023.
Tell us about your win
×
×
×
×
×
×