Our Programs
At the Virginia Lottery, we love to give back in many ways.
Check out more information below, and find out how else the Virginia Lottery contributes to our schools and communities.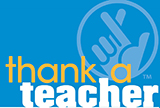 Thank a Teacher
The Thank a Teacher campaign is designed to increase awareness for the Lottery's commitment to Virginia's public schools. It is planned around Teacher Appreciation Week at which time the Virginia Lottery encourages the public to thank as many public school teachers as possible. Since 2016, the Lottery has distributed over 200,000 thank you cards, and together with its partners, has awarded fifteen teachers with a luxury Virginia vacation, gift cards and supplies for their school. Visit thankateacherva.com for all the details.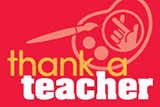 Thank a Teacher Art Contest
The Virginia Lottery expanded its Thank a Teacher campaign by adding an art contest for K-12 students enrolled in Virginia's public schools. Launched on Jan. 2, 2018, the Thank a Teacher Art Contest sought student artists to design the thank-you notes distributed to thousands of teachers during National Teacher Appreciation Week. Since its launch in 2018, the Virginia Lottery has received thousands of entries into the Art Contest and featured designs from fifteen talented artists from across Virginia. Winners receive gift cards and, thanks to a valuable partnership with The Supply Room, money for their school's art department. Visit thankateacherva.com for all the details. Visit thankateacherva.com for all the details.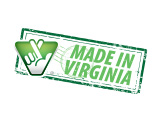 Made in Virginia
In celebration of the Lottery's 30th birthday in 2018, the Made in Virginia campaign was designed to highlight amazing people who were educated in Virginia's public schools. Four winners were selected to be featured in statewide Virginia Lottery commercials, and each was able to choose a Virginia public school to receive $9,000 in cash from the Lottery and school supplies from our partners at The Supply Room. Visit www.madeinvirginia.com to see their stories!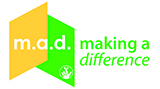 Making a Difference
To further support public education, the Lottery has created a program that gives Lottery employees an opportunity to volunteer for up to 32 hours during a school year. This initiative focuses on Title 1 schools that benefit from the extra set of hands. Employees volunteer in a variety of ways from serving as lunch buddies to assisting in the classroom.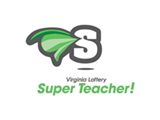 Super Teacher (2008 – 2017)
This grassroots effort, which debuted in 2008, was designed to spotlight amazing educators across Virginia who demonstrate passion, innovation, collaboration, and creativity in the classroom. Nominations were accepted from anyone 18 or older. A blue-ribbon panel of judges selected eight educators, one from each geographic region of the state, to win $2,000 cash from the Virginia Lottery and a $2,000 classroom supply credit from The Supply Room. Over the years, we've recognized not only traditional classroom teachers but also music, art, physical education and special needs educators.

Where Virginia Lottery Profits Go
Since 1999, all Virginia Lottery profits have been used for public education in the Commonwealth, for Kindergarten through 12th grade.
Download PDF

FY 2022 Annual Financial Report
Download a copy of our annual financial report.
Download PDF