Leadership
The Virginia Lottery has a long legacy of visionary leadership which continues with our current Executive Director, Kevin Hall,
and the Virginia Lottery Board, consisting of Virginia Citizens and residents appointed by the
Governor of the Commonwealth. Together they ensure that integrity innovation and fun are at the heart of every choice,
every game, and every player experience relating to the Virginia Lottery.
Meet the Executive Director
Kevin Hall is executive director of the Virginia Lottery.
Prior to that, he served in key legislative, management and communication roles for two Virginia governors and a United States senator, in Richmond and in Washington, D.C.
Since 2009, Hall served as communications director and senior policy advisor for U.S. Sen. Mark R. Warner on Capitol Hill.
Hall's policy focus in the Senate included research into the impact of disruptive digital business models on the U.S. workforce and on the economic experiences and expectations of consumers. Those are issues which the Virginia Lottery is successfully addressing every day.
Between 2002-8, Hall was press secretary for Mark Warner and Tim Kaine when each served as Virginia governor. In that role, he advised agencies across state government in an effort to maximize public awareness about initiatives and opportunities benefitting all Virginians.
Hall, a Richmond native, is a former print and broadcast news reporter and editor for the Associated Press and the Virginia News Network.
He spent more than a decade covering Virginia government as a news reporter, including the events surrounding the initial 1988 launch of the Virginia Lottery.
Meet the board
The Virginia Lottery Board consists of citizens and residents of the Commonwealth. Board members are appointed by and serve at the pleasure of the Governor. And like all Virginia Lottery enthusiasts, the board members strive to keep the Lottery at the top of its game!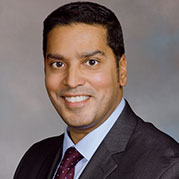 Ferhan Hamid, Chairman - Ferhan Hamid of Vienna is Managing Director & Co-Founder of Red Fort Strategies and the President & CEO of Hamid Enterprises, Inc. Mr. Hamid was appointed by Governor McAuliffe for a term ending January 2022.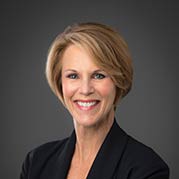 Cynthia D. Lawrence, Vice Chairman- Cynthia D. Lawrence of Roanoke is President and founder of DA, Inc. d/b/a PerformanceLink. Ms. Lawrence was appointed by Governor Kaine in 2006, reappointed by Governor Kaine in 2010, and reappointed by Governor McAuliffe in 2015 for a five-year term ending in 2020.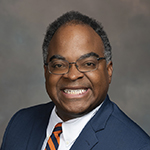 Scott A. Price- Scott A. Price of Alexandria is Regional Policy Director for Dominion Energy. Mr. Price was appointed by Governor McAuliffe for a five-year term ending in 2021.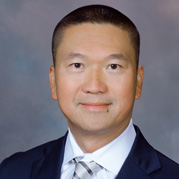 Christopher Tsui - Christopher Tsui of Henrico is President of EAT Restaurant Partners. Mr. Tsui was appointed by Governor Northam for a five-year term ending January 2023.
The Virginia Lottery Board's powers are set forth in statute at Virginia Code § 58.1-4007. Among other powers, the Board is authorized to adopt regulations governing the establishment and operation of a lottery, including: lottery ticket prices, numbers and sizes of prizes, prize payment, frequency of drawings, and licensing of and compensation for sales agents. The board also hears appeals on the denial, suspension or revocation of retailers' licenses.
The Virginia Lottery Board holds regular public meetings. The meeting schedule is subject to change, based on board members' schedules and business to be conducted. Unless otherwise noted, all meetings begin at 9:30 a.m. and are held at Main Street Centre, 600 East Main Street, 12th floor, Richmond, VA
2020
Wednesday, January 8, 2020
Wednesday, May 13, 2020 - Virtual (electronic) meeting. Members of the public may view a recording of the meeting by accessing the following link: https://youtu.be/IZX2GV1nQRU
Wednesday, July 15, 2020 - Virtual (electronic) meeting. Members of the public may view a recording of the meeting by accessing the following link: https://youtu.be/1w60u9OJpO4
Tuesday, September 15, 2020 - Virtual (electronic) meeting. Members of the public may view a recording of the meeting by accessing the following link:https://youtu.be/ZNiGIhAiKt4
Wednesday, November 4, 2020*

*The Board will convene to hold its quarterly meeting on Wednesday, November 4, 2020. As a result of the state of emergency declared in the Commonwealth by order of the Governor on March 12, 2020 and pursuant to Executive Amendment 28 to HB29 (2020), the Board will meet by electronic communication means, without a quorum and without any Board member physically assembled at one location, to discuss or transact the business statutorily required or necessary to continue operations of the Board and the discharge of its lawful purposes, duties and responsibilities, as outlined in the meeting agenda. The Virginia Lottery will make available a recording or transcript of the meeting on its website in accordance with the timeframes established in the Virginia Freedom of Information Act. The meeting will be accessible to the public via Microsoft Teams Live Event; however, a portion of the Board's business will be discussed in closed session. Public comment will not be received during the meeting, but individuals can submit comments in writing via email to director@valottery.com by 4 p.m. on November 3. The comments will be publicly posted prior to the meeting as a part of the agenda document. Members of the public may view the meeting by accessing the following link: https://teams.microsoft.com/l/meetup-join/19%3ameeting_N2NkMDczNDUtMzBhZC00MDNmLTlkOWUtOWYzYzRhNzk1ZDZk%40thread.v2/0?context=%7b%22Tid%22%3a%22dc067639-3e4a-4aeb-b292-7f1e964e6827%22%2c%22Oid%22%3a%2228f86764-b52b-47d5-ac85-4a8741688941%22%2c%22IsBroadcastMeeting%22%3atrue%7d