Mobile Ticket Cashing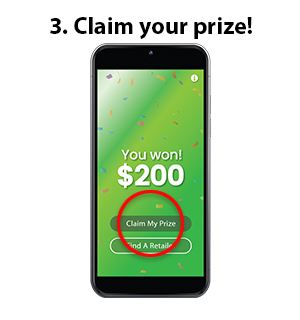 Details
You must be logged into a confirmed Virginia Lottery account to cash winning tickets in the app.
You can deposit a prize of up to $5,000 into your online wallet via the app. For a prize over $5,000, please visit a Lottery Customer Service Center.

Your first prize over $100 may require additional information to process.

Any prize over $600 will require an online claim to be submitted and approved before the prize can be added to your wallet.
Bonus Offer
You'll get 10 free games of our Monopoly Progressive Jackpots online game when you cash your first-ever winning ticket in the app!*
Contact
Questions? We're here to help! Call (804) 420-9584 for Online Support.

Legal Stuff
*This is a limited-time offer and is only valid for players cashing their first-ever winning ticket in the mobile app. Bonus game ticket prices are not adjustable, and the bonus games are available only for 24 hours after your first ticket is cashed. Offer is valid only once per account. Bonus terms and conditions apply.
MONOPOLY © 1935, 2023 Hasbro. All Rights Reserved. Licensed by Hasbro.