Mobile Ticket Cashing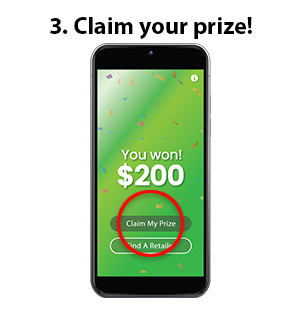 Details
You must be logged into a confirmed Virginia Lottery account to cash winning tickets in the app.
You can deposit a prize of up to $5,000 into your online wallet via the app. For a prize over $5,000, please visit a Lottery Customer Service Center.

Your first prize over $100 may require additional information to process.

Any prize over $600 will require an online claim to be submitted and approved before the prize can be added to your wallet.
Contact
Questions? We're here to help! Call (804) 420-9584 for Online Support.