What to do next after the win
So you've just won the latest jackpot, and you're wondering what to do next! For any win over $600, you'll need to claim your prize at one of our eight Customer Service Centers across Virginia. There, a Virginia Lottery official will congratulate you, snap your photo, ask some questions and, of course, hand you the highly anticipated big check.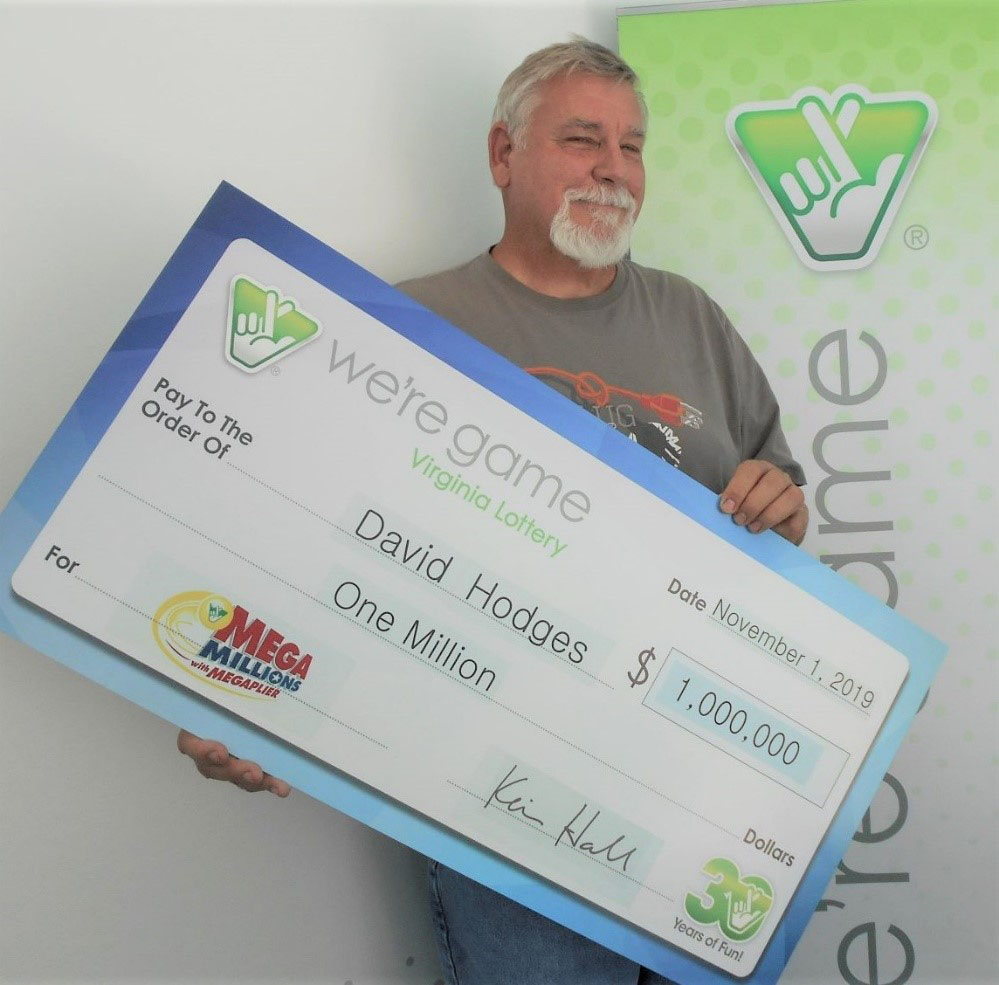 We believe that your success should be celebrated, and we want to give you the celebration you deserve. Something that often comes up when winners claim their prizes is anonymity. While many are excited to share their good news, we understand that those who win substantial prizes may have reservations about the exposure. The hesitation is expected, and the Virginia General Assembly recently passed a bill that went into effect July 1, 2019 to address this concern.
Under the new law, a winner whose total prize amount exceeds $10 million does not have to disclose his or her identity. Winners can opt-in and be publicly recognized by the Virginia Lottery if they so choose. The identities of winners of any prize that is under $10 million remain public knowledge per Virginia law. We take great pride in our transparency as an organization, and it's beneficial for everyone to see that everyday Virginians do win the lottery.
Holding a winning ticket in your hand is a life-changing experience - we see it firsthand. A multimillion-dollar prize puts endless opportunities at your fingertips. Some winners are in shock, ecstatic and cannot wait to share this news. Others are humbled and may be hesitant to break the news to even their most trusted friends. We recognize the many feelings and changes that come with a big win, and that is why our team does its best to equip winners with the tools and information to remain secure. When you come to see us, we will always recommend consulting a financial advisor and to Protect Your Play by staying wary of possible scammers and thieves that want to take advantage of your big win.
Whether the prize is a few hundred dollars from a Scratcher or a multimillion-dollar Powerball jackpot, the Virginia Lottery is thrilled by every win. We strive to celebrate winners with news releases, social media posts and other events that might be covered by the media.
Winning the lottery is an amazing feeling that we want to help make last a lifetime.
Currently, the following information about winners of all prizes up to and including $10 million is public record:
The winner's name
The winner's hometown
The amount of the prize
The date the winner won
Where the ticket was bought
What we don't release is your home address, phone number or Social Security number.
If you've won a jackpot or other significant amount, we recommend you seek advice on how to manage your prize. After you sign your ticket (which is absolutely the first thing you should do when you realize you have a winning ticket!), you may want to consider assembling a team of professionals who will provide you with sound advice. You have 180 days to claim your prize, so you have time to gather information before you visit us to officially claim your prize.
If you're worried about media attention, know that it will calm down faster than you think. People will enjoy meeting you and hearing your story...and then...they will move on. Good luck, and always remember to play responsibly!
---
Last updated 11/22/19