Each year as the days shorten and the temperatures drop, people around Virginia start thinking about the Holiday season and all the joy and excitement it brings. At the Lottery, we feel the same way! That's why, in early November, we launch a whole new set of Holiday Scratchers meant to bring cheer to any adult who receives them and an opportunity for any gift-giver to deliver the chance of a small (or maybe big) win to a loved one, friend or coworker. Both the holiday Scratchers and Virginia's New Year's Millionaire Raffle are staples of the Holiday season for the Lottery. This year on Nov. 5, we rolled out a thrilling selection of Holiday Scratchers:
Naughty or Nice ($1)
Holiday Ca$h ($2)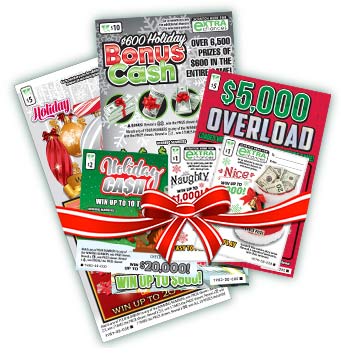 Along with the Scratchers, Virginia's New Year's Millionaire Raffle is back! A limited number of tickets is available, and each $20 Raffle ticket gets players into a drawing in which three winners will become millionaires on Jan. 1, 2020. But wait! There's more! Five people will win $100,000, and 500 will win $500 in the Raffle too.
The Holiday season is an exciting time for the Lottery and its staff. That's why we strive to deliver games that will enhance this special time of year for players. So take a look at this year's game lineup – we can bet you'll find a great gift for you or any adult on your list. Spread some cheer this holiday season with the Virginia Lottery! Lottery games can be found at a local Lottery retailer.
---
Last updated 11/5/19