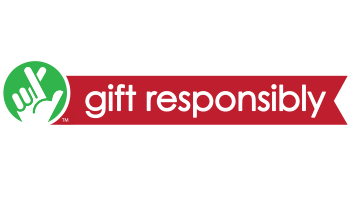 Please Gift Responsibly this holiday season.
Give Lottery tickets to the adults on your shopping list.
Lottery games are not for minors.
It's the season of gift-giving, and we all know that Lottery tickets make great gifts – that is, if the recipient is 18 or older. Lottery tickets are for adults. Lottery games should not be given as gifts to minors. In fact, it is against Virginia law to give Lottery tickets to anyone under the age of 18.
The Virginia Lottery has an award-winning Gift Responsibly campaign aimed at reminding everyone that Lottery games are for adults only. This year, the Virginia Lottery is introducing a fun new public service announcement: "Bad Gift Ideas."
Remember: Virginia Lottery games make great gifts – for adults! Happy Holidays!
---
Last updated 12/16/22