2023 Thank a Teacher winners announced!
The eighth annual Virginia Lottery Thank a Teacher campaign concluded in early June with presentations for the four winners in the campaign's drawing. During these presentations, the Lottery surprised four teachers across the commonwealth.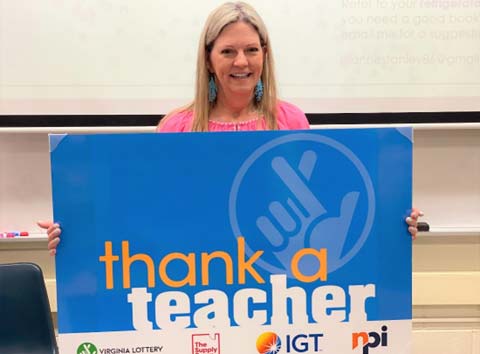 Joanne Stanley, an English and gifted education teacher at Swift Creek Middle School in Midlothian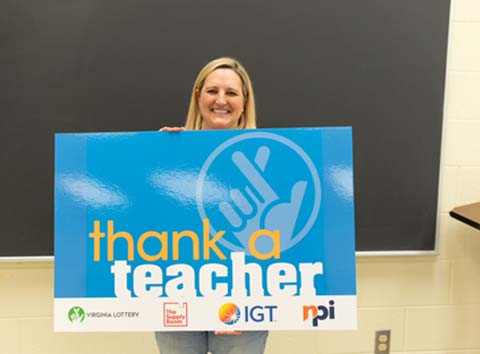 Julie Rathman, an English teacher at James Wood High School in Frederick County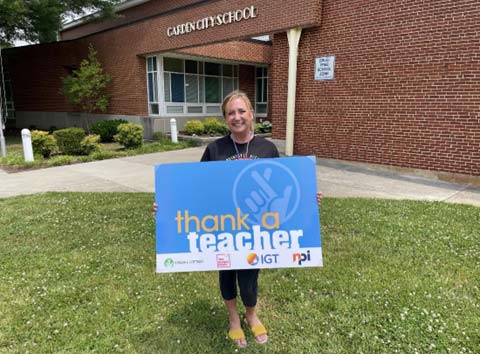 Blaire Flowers, a Kindergarten teacher at Garden City Elementary School in Roanoke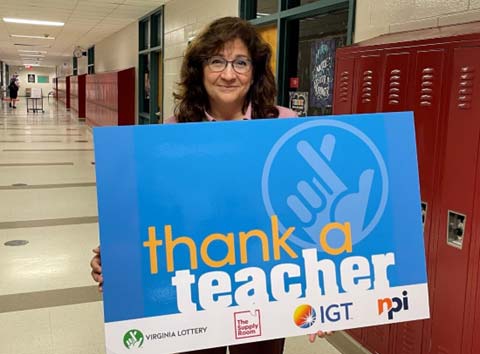 Amy Hertzler, a German teacher at Berkeley Middle School in Williamsburg
Each teacher won a Virginia vacation, a gift card and $2,500 in supplies for the teacher's school. The prizes are provided by the Virginia Lottery and its partners: The Supply Room, IGT and NeoPollard Interactive.
Watch the video below to see some highlights from the surprise presentations. To enter for a chance to win, teachers submitted the unique code on the thank-you notes they received from the public during National Teacher Appreciation Week in May. The drawing was held on May 23, 2023. More information is available at thankateacherva.com.
---
Last updated: 6/16/2023