A memorable Valentine's Day meal!
You could win one of two $150 restaurant gift cards!
There are no active promotions running at this time!
MyGameRoom Giveaway
This is the place to be if you want to get more from your MyGameRoom account. Here's where we give you the chance to win prizes!
On this page, you'll find new giveaways that are added randomly, and the window to enter comes and goes fast. If you want a shot at the prize, visit regularly, so you don't miss out.
Keep an eye out for emails regarding new giveaways too!
The only requirements to enter are to have an active MyGameRoom account and to opt in to receive Lottery emails. After checking those two things off your list, check out the giveaways below to see what's running, then just click the Enter button. It's that easy!
No current contest? No worries. We are working on another one right now. Check back again soon.
Your membership just got turned into a chance to win!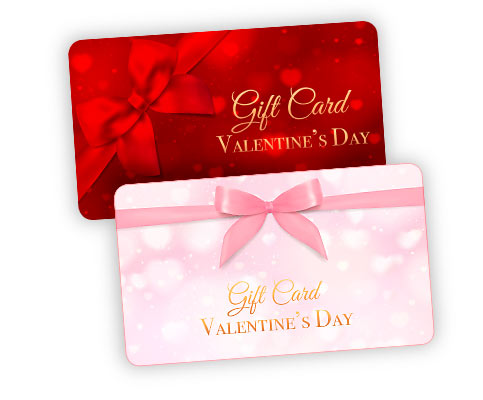 Prize now up for grabs:
Have any big plans for Valentine's Day? The Lottery is giving away two $150 restaurant gift cards. You could go out with that special someone or treat yourself!
You can enter until 11:59:59 p.m. ET on Feb. 16, 2020. The winners will be drawn on Feb. 18, 2020. No purchase necessary. One entry per MyGameRoom account.
Don't let the chance to win slip away! We have more contests coming for MyGameRoom account holders! Get an account, and see if you could be the next winner.